Liz Hurst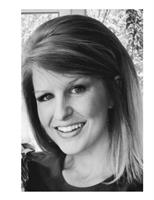 After years of taking Pilates and yoga classes in Raleigh and Cary, I decided to take it a step further and turn my passion into something I can share with others. I have recently been certified for BarreAmped and plan to be Pilates Mat certified in early 2014. My love for Pilates brought me to the barre at Barre-Up. Since practicing BarreAmped, I have learned so much about the body and how to keep that mind to core focus in order to transform my figure. I am much stronger since taking barre classes at Barre-Up, and my flexibility continues to increase. Barre has truly given me a different outlook on working out, it has now become a new frame of mind.
Liz Hurst instructs the following:
Barre Up classes combine the intensity of traditional barrework, alignment and length of Pilates, and centering heart-opening yoga to tone and strengthen your body from the inside out. Our method supports your active life outside the studio with a strong core, better posture, and a calm mind.