Winter Holbrook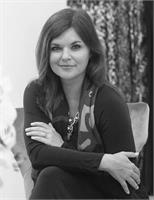 Winter has been a part of the studio ever since it opened in 2013. She started as a client and fell head over heels in love with the classes, the instructors and the small, supportive environment of women. After years of going to the gym and other studios, she finally felt like this was her "home". The studio helped transform her mind, body and soul and she took the plunge to get her Buti Yoga certification and then subsequently followed with her 200hr RYT, HotCore/Sculpt and Barre Certifications.
Her passion is helping people be the best version of themselves and motivating others to push past the limits that may hold them back. She loves helping people make that mind-body connection and watching the transformation physically, but most importantly, mentally. Winter was also voted as one of two "Most Moving Instructors of 2016" for the Raleigh area!
When not in the studio, Winter works for a construction management firm and also moonlights as the Vice President of a local not-for-profit - Models for Charity. Her free time is spent enjoying life with her husband - Sam, her 2 stepchildren - and her favorite furry babies - Drake and Annabelle.
Winter Holbrook instructs the following:
Barre Up classes combine the intensity of traditional barrework, alignment and length of Pilates, and centering heart-opening yoga to tone and strengthen your body from the inside out. Our method supports your active life outside the studio with a strong core, better posture, and a calm mind.




BUTI is a female-empowerment lifestyle brand. Our signature movement fuses yoga, tribal dance and plyometrics and functions as the core of our wellness approach. Derived from the Marathi word Buti meaning "the cure to something hidden or kept secret," our goal is to guide women through movement, nutrition and wellness that supports the female spirit — transforming lives from the inside-out. ™




Challenge your deepest core muscles with this 45 minute blast. We'll spend 20 minutes focusing on core muscles + 20 minutes on interval cardio + yoga holds. We'll finish with a well-earned and relaxing savasana.




This Buti Flow class incorporates all the energy, hip and shoulder opening of Kundalini based Buti yoga, with less explosive plyometric and dance choreography. This is a great way to introduce Buti into your routine.