Katie Rich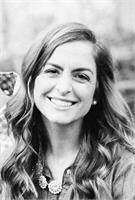 Katie fell in love with barre after feeling her body become so much stronger and more flexible after just a few weeks of classes. She tried pretty much every form of exercise, and to her, the combo of classes at Barre-Up make the perfect balance of strength training and stretching to achieve a healthy body and mind. She feels that it is so empowering, and loves both taking and teaching classes at the studio. She likes to keep her classes high-energy, and always want clients to leave the studio feeling like they've challenged themselves just a little more every time.
Katie Rich instructs the following:
Barre Up classes combine the intensity of traditional barrework, alignment and length of Pilates, and centering heart-opening yoga to tone and strengthen your body from the inside out. Our method supports your active life outside the studio with a strong core, better posture, and a calm mind.