Jen Manning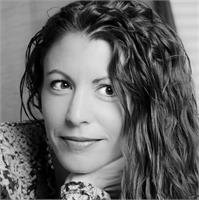 Jen is a FT mom, wife, and learner as well as joy & peace seeker. She is also a PT speech therapist, yoga instructor, runner, knitter and concertgoer. She found the Barre-up studio when looking for something more after 20+ years of running and practicing yoga (mainly Vinyasa styled). She found that Buti Yoga combined the cardio, strength and flexibility aspects nicely in one packaged hour and while she continues to enjoy recreational running and other types of yoga she was also searching for a balance. Having always been a good student, becoming an instructor allowed her to learn more, practice better and prepare to share the joy of Buti, Vinyasa, and Yin yoga with others. She is trained in RYT-200 with certifications in Buti Yoga, Kids Yoga and most recently Yin Yoga where she studied with Bernie Clark in Vancouver, British Columbia, Canada.
She hasn't regretted one iota of the journey and thoroughly enjoys teaching classes just as much as she continues to enjoy taking classes.
Her favorite food is buttered toast, she's picky about her beer, she believes one could never have enough shoes and her favorite 2nd family is her Barre-up family.
Jen Manning instructs the following:
BUTI is a female-empowerment lifestyle brand. Our signature movement fuses yoga, tribal dance and plyometrics and functions as the core of our wellness approach. Derived from the Marathi word Buti meaning "the cure to something hidden or kept secret," our goal is to guide women through movement, nutrition and wellness that supports the female spirit — transforming lives from the inside-out. ™




This class blends the precision movement of Pilates with the flow and extension of yoga. Come explore your "edges" in a safe and supported environment.