Caroline Wall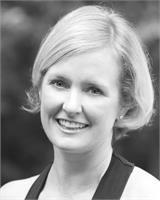 Caroline Wall discovered BarreAmped via Pilates, to which she became addicted when she was recovering from double mastectomy surgery. She was looking for ways to rebuild her strength and flexibility and found that Pilates offered those things and more. The changes in her body that she felt and saw as a result of her Pilates practice gave Caroline the self-confidence she needed during her recovery. For her, BarreAmped has the benefits of Pilates and goes one step further. One of Caroline's favorite things about the BarreAmped workout is that it challenges your body AND mind, creating not only physical strength and a sculpted physique but also mental balance. Caroline is certified as a BarreAmped Instructor and Core Mat I and II Instructor through Power Pilates. She loves watching her clients meet goals that they didn't imagine they could.
Outside the studio, Caroline loves being with her husband Marshall and their two sons. She also enjoys running, cooking and reading.
Caroline Wall instructs the following:
Barre Up classes combine the intensity of traditional barrework, alignment and length of Pilates, and centering heart-opening yoga to tone and strengthen your body from the inside out. Our method supports your active life outside the studio with a strong core, better posture, and a calm mind.




Pilates 45 minute mat class with FUNctional fitness emphasis and FLOW.